Details:
UPC: 725370496276
Material: Pure Wolf  Hair

Size:
Large: Total length: 30 cm; Bristle is 4.9 cm and 1.2 cm in dia.
Mid: Total length: 29 cm; Bristle is 4.3 cm and 1.1 cm in dia.
Small: Total length: 28.5 cm; Bristle 3.7 cm and 0.9 cm in dia.
Hand material: wood


It's good for-cursive handwriting calligraphy, and sumi-e  painting
 for bamboo leaves and fish. The set can be for collections, gifts and
 practical using. The brush pen set will be sent in a nice box.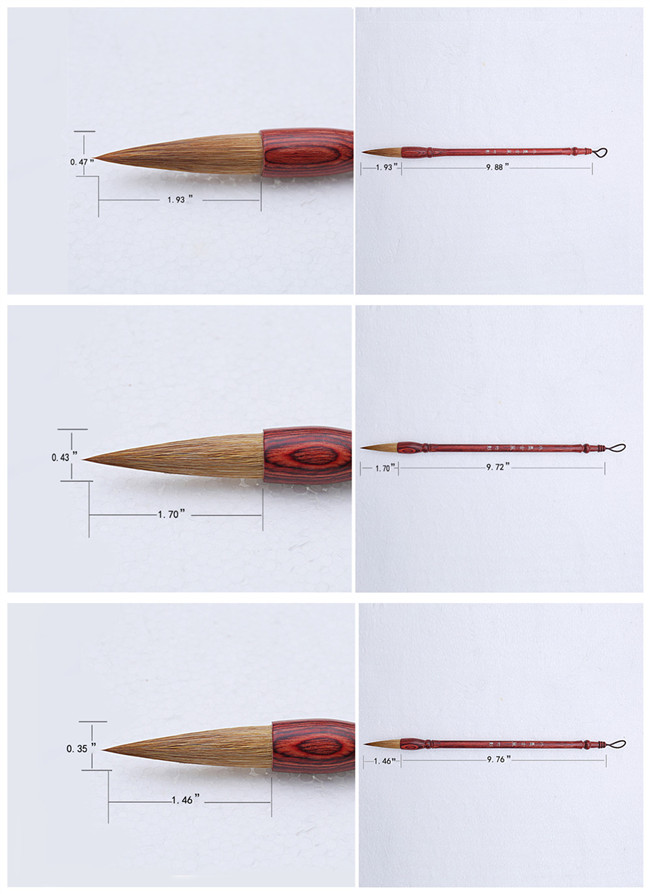 Current Reviews: 2
This product was added to our catalog on Tuesday 25 August, 2015.
Customers who bought this product also purchased...