Details:
JZ007 Empty Mounting Hanging Scroll (180*45 cm)

Material: Thick quality silk and raw rice paper
Painting Area Size: 136 cm * 34 cm; 
Scroll size with silk margin: 180 cm * 45 cm;
Silk Color: 3 colors are available
The wall  hanging scroll is hand-
made with high quality silk brocade and raw rice paper.

You may paint or write directly on the plain rice paper area in the center. 
There are wood rods at the bottom for easy handling, storage or hanging. 
Silk scrolls have been used to preserve and present watercolor or ink painting
and calligraphy for thousands of years in China and Asian countries. Many 
ancient masterpieces mounted this way could be seen in museums. It is very 
convenient to carry, store and display. 
Some waving is common when it's just unrolled and it will become flatter after hanging for a while due to the function of scroll. 
Qty Discounts New Price
1-5
$58.90
6-10
$45.90
11-15
$43.90
16-20
$41.90
21-25
$39.90
26+
$37.90
* Discounts may vary based on options above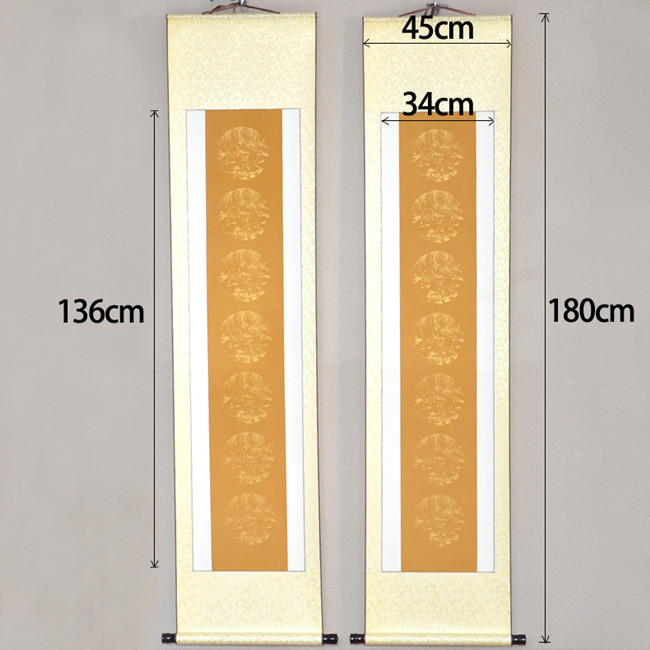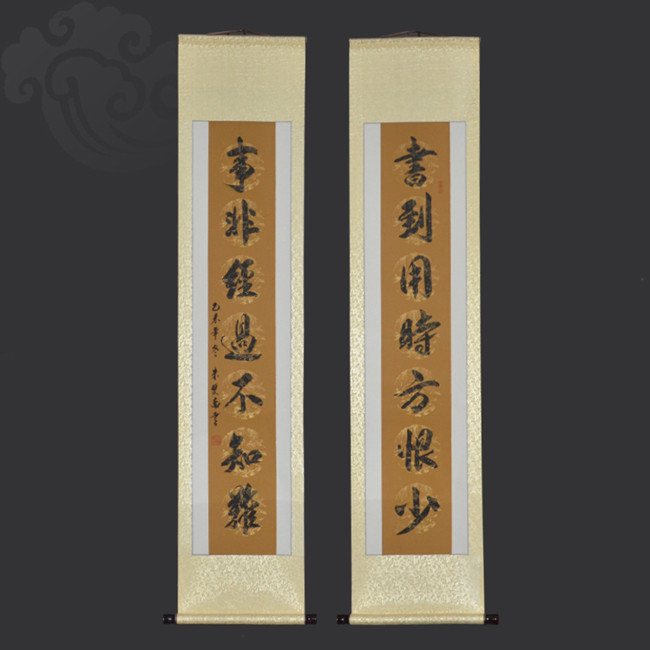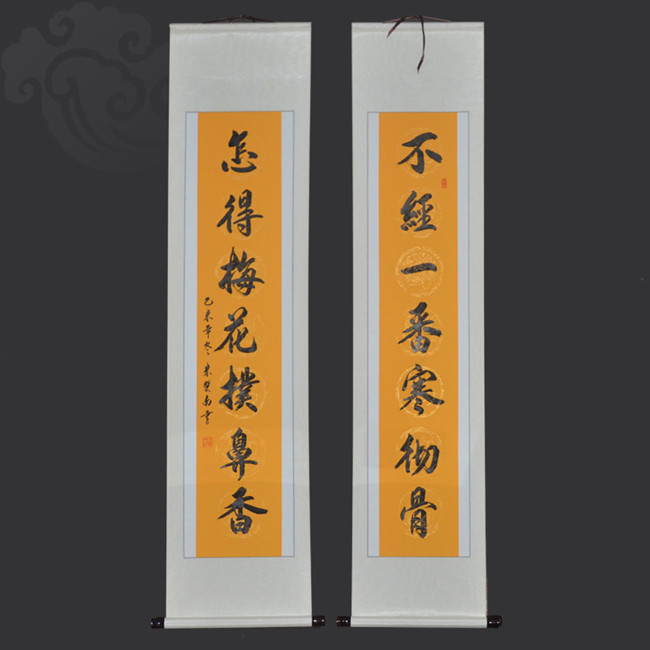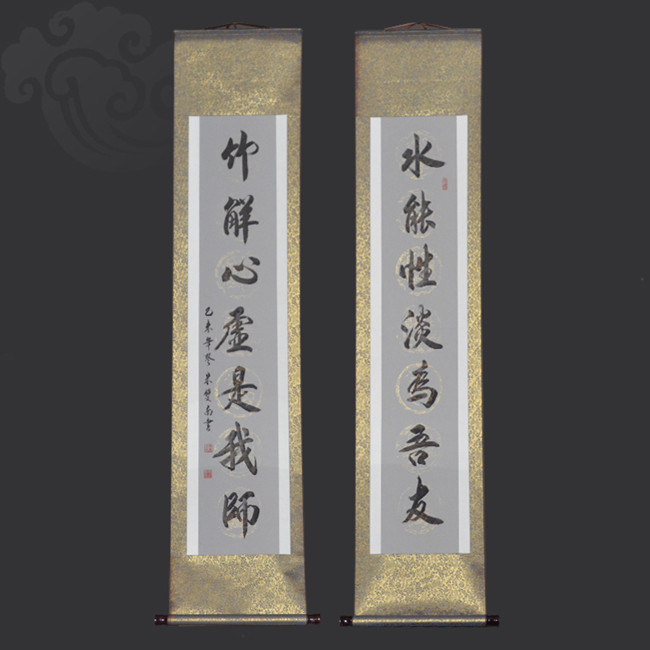 Current Reviews: 0
This product was added to our catalog on Wednesday 25 November, 2015.